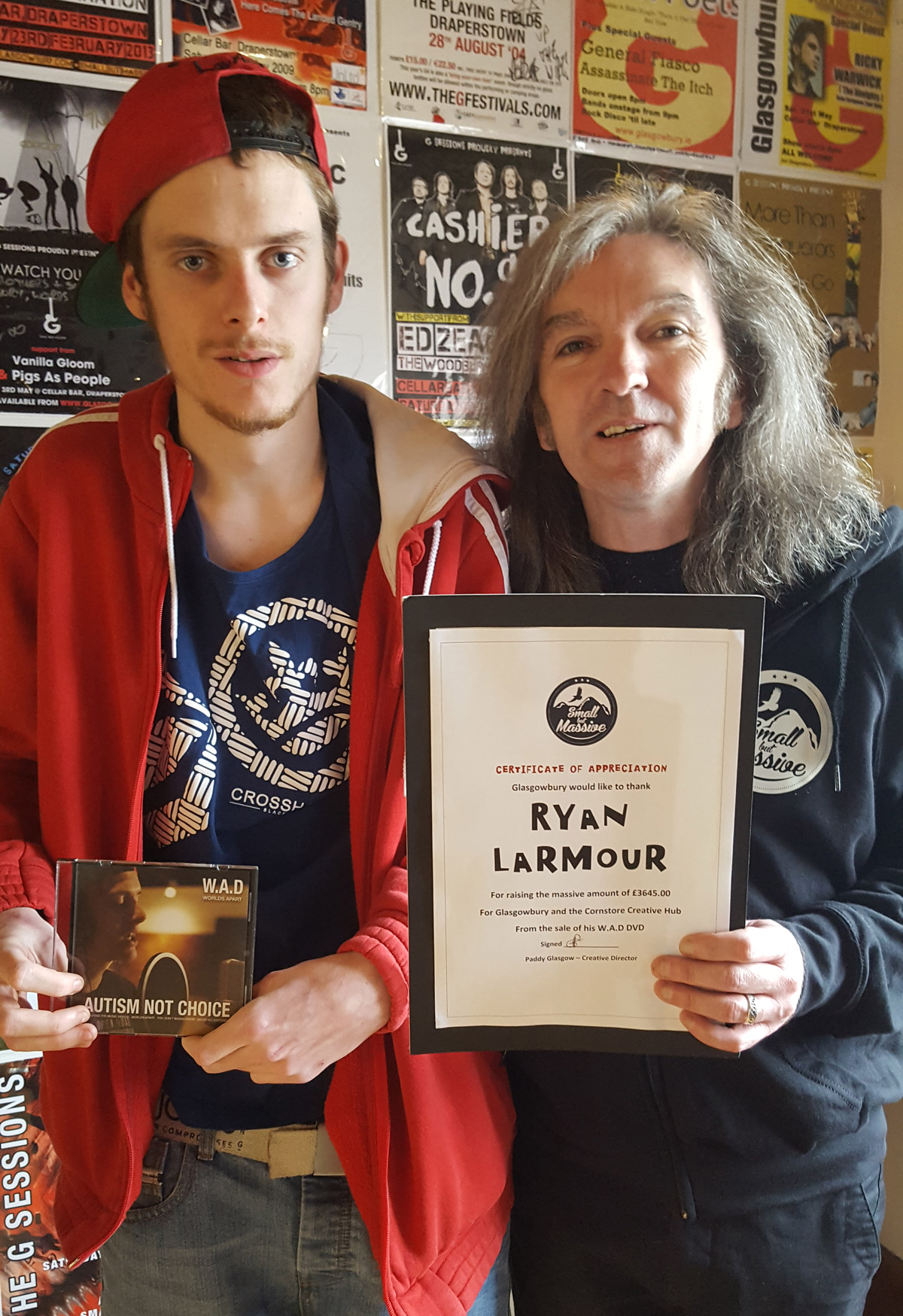 Ryan Larmour is a young creative man with Autism, who has a passion for Rap music. Using his creative flair he has created DVDs highlighting life with Autism.
"Autism doesn't hold back 16 year old Northern Irish Rapper Ryan Larmour (aka W.A.D) from doing what he loves best, with the power of Rap music Ryan hopes to raise awareness, inspire and help support people with the same condition."
Ryan has attended Glagowbury as part of the Rural Key Music and Multimedia Programme and Small But Massive Samba Band.
To show appreciation for his time here at Glasgowbury HQ and with Superstars Cafe in Cookstown, Ryan has gone door to door selling the DVD and raised the phonomenal amount of £7290 of which he donated £3645 to Glasgowbury!
Thank You Ryan! We are humbled to receive such a donation – This donation has gone to establishing our Junior Samba band and sustaining the Senior Samba Band facilitation, which is close to Ryan's heart.
Check out Ryan's videos below as he aims to raise awareness, inspire and help to support others like himself.
Glasgowbury is a Registered Charity who benefit from 3rd party support and donations to keep the doors open to creativity for young people of all needs and abilities.
Like Ryan, you can help us fundraise here.