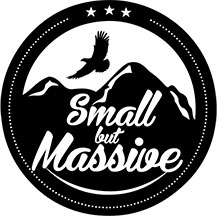 Job Opportunity with the 'G'Team
Need a #job? #BigMusic have just announced LOADS of music #internships including one with us for a Rural Key project assistant. Check 'em out & apply: http://bit.ly/1yBbRVT
Check out more information about the Rural Key project through the Creative Hub Courses dropdown menu.
Email gteam@glasgowbury.com for job description and application form (open until Monday 31st August)
smallbutMASSIVE!
Fundraising –
Glasgowbury is a registered charity and donations are welcome towards ongoing programmes in Community Arts and Creative Industries Development. We are currently developing a sustainability plan which will include fundraising appeals and initiatives. A key priority is to further diversify our sources of income, to enable us to invest in more projects and people. Further information on how you can support the 'smallbutMASSIVE!' vision to follow soon!
In the meantime…
If you are feeling generous we accept ongoing donations at the Cornstore or Just Text Donate :
Buzz44 £3 to 70070 (£3 is a suggested donation but happy to take more or less, just change the £ amount!)
Fundraise for us through sponsored activities eg marathons/sponsored events
Donations of unused instruments are also beneficial.
Corporate donations
We have been humbled by the generosity of people who have already donated instruments, enabling more young kids to participate in learning, and money towards ongoing programmes.
A small contribution will make a massive difference!
Infrastructure
G Team – opportunities available for volunteers to gain valuable experience with an award winning organisation – media marketing, project/events management, general programme assistance, fundraising. Linked with Millennium Volunteers. Suitable for students, graduates and others/adults with a bit of time to spare. (email gteam@glasgowbury.com)
Glasgowbury board – expressions of interest being accepted from the creative and business communities to join an innovative, social and creative charitable enterprise. (email info@glasgowbury.com)
With our ever expanding programme we are accepting expressions of interest for our tutor and casual workers database. (email gteam@glasgowbury.com)