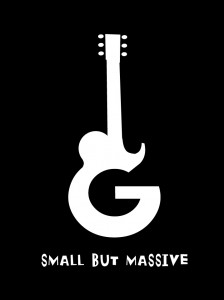 Glasgowbury is a multi-award winning music festival and music group, with a host of year-round activities aimed at supporting and enhancing the Northern Ireland music scene…(yes Northern Ireland – not Scotland!)
Glasgowbury has become a force for creative change in areas where cultural activities remain stifled by a lack of recognition and funding. Alongside the annual festival Glasgowbury provide activities and services to develop artists and audiences; programmes to enhance youth education, training and enterprise; activities providing access and opportunities to participate in the arts for the local community and a social enterprise strand were the knowledge and skills of the team can be shared.
Run by musicians, for musicians, Glasgowbury, registered as a charity with HM Revenue & Customs and a Company Limited by Guarantee, is ever expanding to cater for the needs and wants of local communities and the creative landscape.
In response to the continued need for structures to be set in place to nurture young creative talent while providing a platform for the Irish music scene, the Glasgowbury Festival was ignited at the turn of the millennium.
In 2000 the first Festival took place when Paddy Glasgow, his brother and sister in law organised a gathering of local bands and songwriters to perform a concert to raise awareness for the Ulster Cancer Foundation charity.
Igniting a spark that has yet to be doused, Paddy quickly realised the potential such an event would have in Northern Ireland and persisted in his attempts to take Glasgowbury to the top.
The success of the festival in 2002 was the cornerstone for the 'Small But Massive' attitude which continues to echo through the Sperrins to this day. Word soon filtered back to the cities and media and the Glasgowbury legend was born.
But far from being a once a year celebration, Glasgowbury soon became synonymous with Northern Ireland's music culture as a hub for musicians and artistic thinking people alike to express themselves through workshops, seminars and events and to gain access to creative mentoring, support, work experience and volunteering opportunities.
Monthly G Session Gigs would soon follow in 2004, offering an outlet of expression for up-and-coming as well as established acts. The Rural Key Music Project would be next, giving local youth the knowledge and know-how to take their work to the next level.
In 2008 Carnegie UK Trust's Rural Sparks Recognition Programme awarded the Rural Key Project, 'NI's Rural Spark' for excellence in community endeavour.
Continually growing in size and stature, in 2009 Glasgowbury was the recipient of multiple awards relating to their various endeavours including four Irish Festival Awards where the fans voted Glasgowbury, among other things, Ireland's Best Small Festival.
2010 was an equally exciting year for the group including the introduction of its highly successful Boogie Buddies Dance Classes and G Decks showcases as well as another capacity filled festival which narrowly missed out on becoming recognised as the UK's Best Small Festival.
2011 saw yet more growth with the continuation of the organisation's key activities including another sell-out capacity festival showcase to 5,000 people. The festival's success was cemented when Glasgowbury picked up the 'Best Festival' award at the inaugural NI Music Awards in November.
2012 saw Glasgowbury's continued growth and domination as the 2012 festival takes its gigantic shape, the G Sessions celebrate their 8th year of operation and Glasgowbury look for a building from which they can house all of their strongly piloted programmes and initiatives.
2013, after 13 years Glasgowbury festival sadly bid farewell to its annual home at Eagles's Rock in a 2 day extravaganza. Arguably the festival's most exhilarating showcase to date, with Paddy Glasgow lifting the UK Promoter of the Year at the UK Festival awards, the event marked Glasgowbury's 'Small But Massive' transition into new territories.
2014 Glasgowbury has moved into a local landmark heritage building The Cornstore where the continued promotion of homegrown talent and expansion of new educational and creative enterprises will thrive.
As always, the 'Small But Massive' ethos will be at the heart of all things Glasgowbury.
small but MASSIVE!