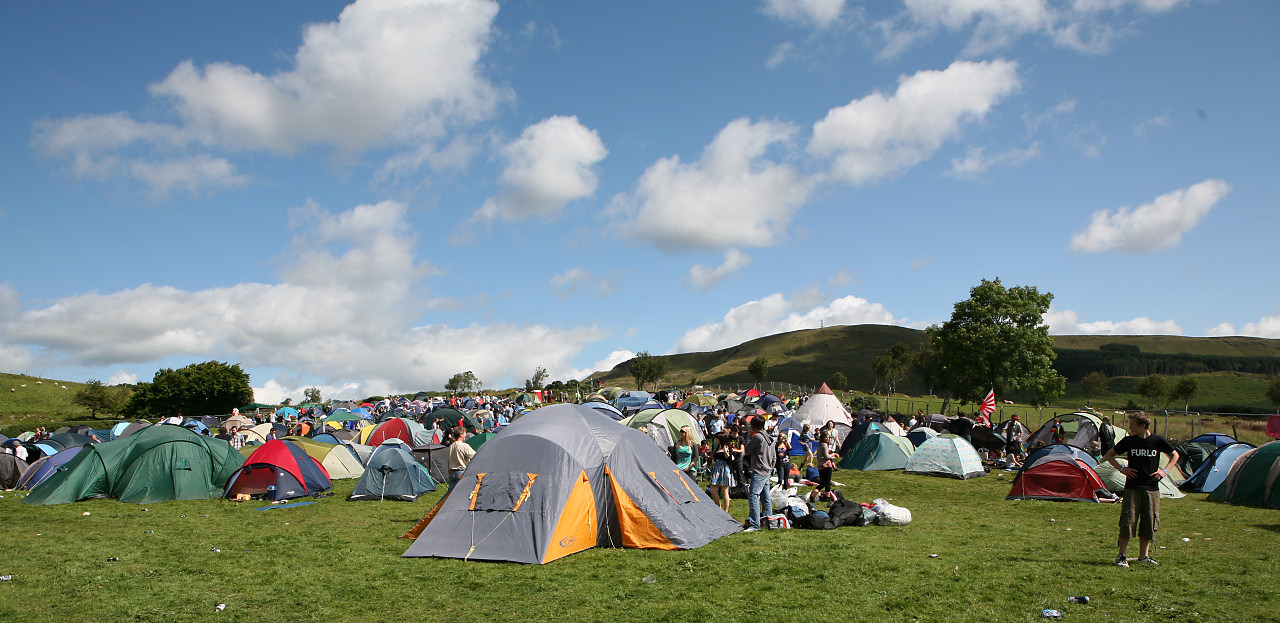 Campsite Access
The Box Office and Camp Site will be open from 2pm on Friday 19th July, but must be vacated by midday on Sunday 21st July.
The camping area will only be available to Festival-goers who have purchased the all-in Festival/Camping ticket. This will be STRICTLY enforced over the weekend, and absolutely NO EXCEPTIONS will be made.
Anyone found to be in the camp sites without the proper festival armband, will be removed from the site.
-
Family Campsite
We are always more than happy to welcome families and children to the festival and pride ourselves on the service we offer.
A separate and dedicated family/quiet camp site will be in operation over the weekend located away from the main festival camp site where families can relax, feel safe and get a good night's sleep.
In order to secure your place in the family/quiet camp site, please make security and stewards aware on arrival and they will guide you safely to your patch.
For any further enquiries, feel free to email info@glasgowbury.com
.
Campervan Pitches
Campervan pitches for Glasgowbury 2013 are now open for booking. Campervan spaces always sell out quickly so in order to secure your spot, email info@glasgowbury.com and we'll get you booked in.
Caravans:
Unfortunately due to space restrictions we cannot accommodate caravans at the festival site.
We would recommend that anyone wishing to attend with a caravan should book a spot at the nearby Shepherd's Rest where they have full amenities including access to power requirements.
-
Facilities
The Camp site will have 24hr stewarding and toilet blocks. Campers will be able to come and go as they please within the overall Festival Site and food traders will be available for those needing nourishment, night and day.
Please note that in camping at the festival you are solely responsible for your belongings. Do not leave valuables in tents – better still, do not bring anything valuable with you if you can avoid it.
We will do everything we can to ensure the safety of your tent but Glasgowbury will not be held responsible for any loss or damage to your belongings.
-
Some rules and hints:
Strictly no bottles/glass on campsite.

Cans and plastic containers are allowed, so you can bring your own alcohol into the campsite but not into the festival area and this will have to strictly enforced.
No campfires, stoves, or bbq packs are permitted.
Bring weather-proof clothing in case of inclement weather.
-
Be Responsible
The festival location is stunning so feel free to walk around and enjoy the natural beauty that is the Sperrins. But if you fancy a ramble, don't go alone, let your friends know beforehand, and don't be tempted to do it if you can't walk in a straight line to start with.
-
Please do not leave your tents behind when leaving!
We will be moving our sheep back into their fields on Monday, and we would hope that any ring-pulls, litter, discarded tent-pegs, etc, be lifted and placed in bin bags (provided) and left for collection. Our super furry animals would appreciate it greatly.
.-
Respect the countryside and it will respect you…