Hello and welcome to Glasgowbury!
I hope you enjoy looking through our site and finding out all about our Small But Massive initiatives and what we deliver to the communities we serve. The new website is a work in progress to reflect where we came from, where we are now and what we aspire to be in the future. So keep tuned in for updates and reflections, join our mailing list, listen out for our upcoming podcasts, check out our social media channels.
We are an example of how a simple, mad idea can become a reality and grow to something really special. It's taken a lot of time, energy and passion to fulfil but here we are with a thriving resource in a small rural town using creativity as the means to make a difference in people's lives. We may be Small but make a MASSIVE impact. In order to keep the creativity accessible and affordabile for all, we are always on the lookout for resources to keep the doors open through fundraising, our social enterprise / event services, philanthropy, public funding, brand sponsorship and in kind support. You can also support us by buying merch from the online shop and attending our in house gigs and events.
Check out our "Impact in the community" videos & homepage. Also, see how the festival grew through the years with videos and photos, keeping alive the memories of Eagles Rock!
If you or anyone you know would like to support the work we do nurturing talent, strengthening communities and changing lives get in touch.
If there is anything here that activates a creative interest in you or anyone you know, give us a call.
Feel free to contact me at any time to chat about anything Small But MASSIVE!
Cheers good people!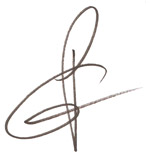 Paddy Glasgow
Creative Director
---
Glasgowbury was founded in 2000 by Paddy and Stella Glasgow who developed an annual music festival (2000 – 2013) into the most award-winning festival in Ireland, celebrating and showcasing the best in new and emerging music from these shores. The festival was established from a need to support and develop homegrown artists at a time when a music industry here was barely in its infancy. Over the years we expanded throughout the creative landscape delivering a host of creative and practical projects and initiatives for the rural area of Mid Ulster.
It's our aim to support and enhance the profile of new and emerging artists from Northern Ireland and beyond while making arts accessible and available to all at a local level. In November 2013 Our long time vision to open the doors to a working music and arts space in Draperstown from which to house our activities while making extra arts activities available at a grassroots level became a reality when a vacant local heritage building was made available.
We aim to change lives, strengthen communities and nurture talent by using the arts to develop social, economic and creative opportunities for all members of the community. We developed a plan to bring the building into community use and have established a thriving Creative Hub delivering services tailored to meet the needs of children and their carers, young people, adults and older people and facilitate their participation in the arts, the creative industries and the digital community. The comprehensive programme of projects and events supports all regardless of community background, social status, age, gender, race or disability and actively targets social exclusion and promotes equality while ensuring that poverty and social status are not barriers to participation in our services.
Glasgowbury, with its years of experience have built a strong and identifiable brand with a reputation for high standards and quality programming. Our success has been nationally recognised through:
8 accolades in the Irish Festival Awards 2008 – 2011
The inaugural title holder of NI's Best Festival Award 2011
Awarded UK Promoter of the year 2013
Awarded the Carnegie Uk Trust's 'Rural Spark' in 2009 for the ground breaking Rural Key project
Unltd Level 2 Millenium Award Winner for the Rural Key project
We aim to continue Glasgowbury's establishment as an accessible arts provider for all with both local and regional plans for our various initiatives, keeping the 'Small But Massive' ethos at the heart of all our activities.
Now for the official stuff!
CHARITY
Glasgowbury is a registered Charity – NIC 104974
Company Ltd by Guarantee. Company Number – N1605616
POLICIES
A range of policies and registers are in place to ensure that Glasgowbury complies with all of its statutory responsibilities.
Glasgowbury is committed to practice which protects children and adults at risk from harm. Staff and volunteers in this organisation accept and recognise the responsibilities to develop awareness of the issues which cause harm. Staff and Volunteers are Access NI checked and attend Safeguarding Training.
The Safeguarding Structure and Safeguarding Policy and Procedures are available on request from Glasgowbury.
MISSION STATEMENT:
We aim to be:
A 'Small But Massive' force that supports and enhances creativity and builds the capacity of individuals, communities and the arts and culture sector to promote social inclusion, educate, entertain and inspire active community engagement.
OUR VISION IS:
A vibrant music and arts culture which supports community participation in the creative industries, tourism and lifelong learning to make a positive contribution to social inclusion, community cohesion and economic development.
VALUES
Glasgowbury's actions are guided by:
A passion for music, arts and the creative industries
Our commitment to support the personal and professional development of the people and organisations we work with
Confidence in the quality of our homegrown, original talent and the potential for them to compete and succeed in the creative sector locally, regionally, nationally and internationally
A recognition that all members of rural communities require support to access opportunities for creative and community engagement
The highest standards of transparency and probity and characterised by honesty and fair play
A belief that our activities reduce social exclusion and promote equality and good relations
AIMS AND OBJECTIVES
To provide high quality venues, facilities, amenities, services, and equipment for rehearsal, performance, business development and community benefit.
To organise, promote and present festivals and other concerts, performances and events;
To facilitate learning through creative arts and community arts programmes that deliver access-progression routes into the creative industries, the arts and digital communities;
To organise and deliver participatory music, dance, multimedia and arts classes that are affordable and inclusive;
To create opportunities for educational work placements, volunteering, training and entrepreneurship;
To provide workshops, discussions, seminars, lectures and other means of developing ideas and raising awareness of opportunities for participation in creative industries and cultural matters and issues.
To involve the community with programme planning and be responsive to future needs.
MANAGEMENT
Managed by a core team of 2 staff, supported by self employed creatives and volunteers.
Governed by a Board of voluntary Directors.
SUSTAINABILITY
Glasgowbury aims to provide quality services at affordable costs in order to provide access to the arts for all in our rural community.
The Creative Hub is financed through participant fees, earned income from our social enterprise, Small But Massive Event and Outreach Services, and Fundraising.
We receive support towards some programme and core costs through public funding from Arts Council NI and Mid Ulster District Council. We apply for other small funds as needed for short term projects.
SAFEGUARDING STATEMENT
Glasgowbury is committed to practice which protects children and adults at risk from harm. Staff and volunteers in this organisation accept and recognise the responsibilities to develop awareness of the issues which cause harm. All are Access NI checked and have attended Safeguarding Training.
The Safeguarding Structure and Safeguarding Policy and Procedures are available on request from Glasgowbury.